Commissions Portrait Painter Liseth Visser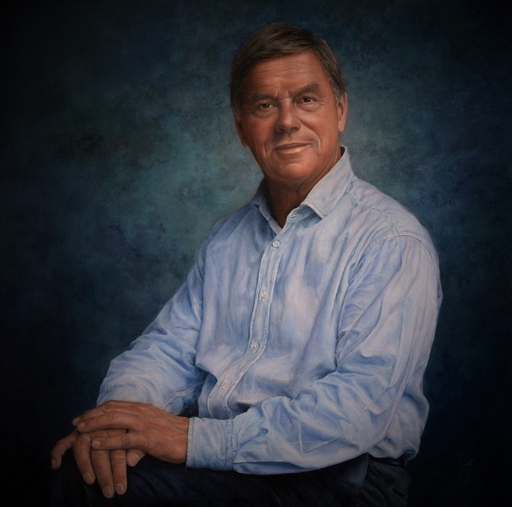 Liseth Visser Portrait Painter
Liseth; "A painted portrait is a true asset, that will find its way into the heart of the family. For that reason I spend lots of time in preparation and creation. The instant the sitter really emerges will always be magical to me, let's be honest it starts with nothing more than a simple piece of board… If you're interested in a portrait of a beloved one, or yourself, please do not be in two doubt about it; it is and always will be a wonderful grand tradition. I invite you to look into my way of working and to contact or visit me at my studio to discuss options between us.
P.S. you will find yourselves in noble company; in the summer of 2013, at the request of the Courts, I've painted a ceremonial portrait of our King H.M. Willem-Alexander".
Procedure; Liseth is a portraitist through and through and the human being plays a main part in her work. Through her traditional way of working she puts layer upon layer to create an image that is truthful yet poetic and picturesque.
Through experience one knows that people want a likeness in a painting and for that reason Liseth uses good quality photos to translate that likeness into a realistic painting. It usually takes around 100 photos before she finds that one photo that captures the true characteristics of the model.
The prices of portraits vary, depending on size, details like hands, patterned clothing, jewellery and backgrounds. If desired, a half-term meeting/ showing, of the under layers, can be arranged. Because of Liseth's labour-intensive work style one must please consider an 8 - 16 week delivery time. Start dates are negotiable but largely dependant on the artist's availability.